Solar PV Installation Project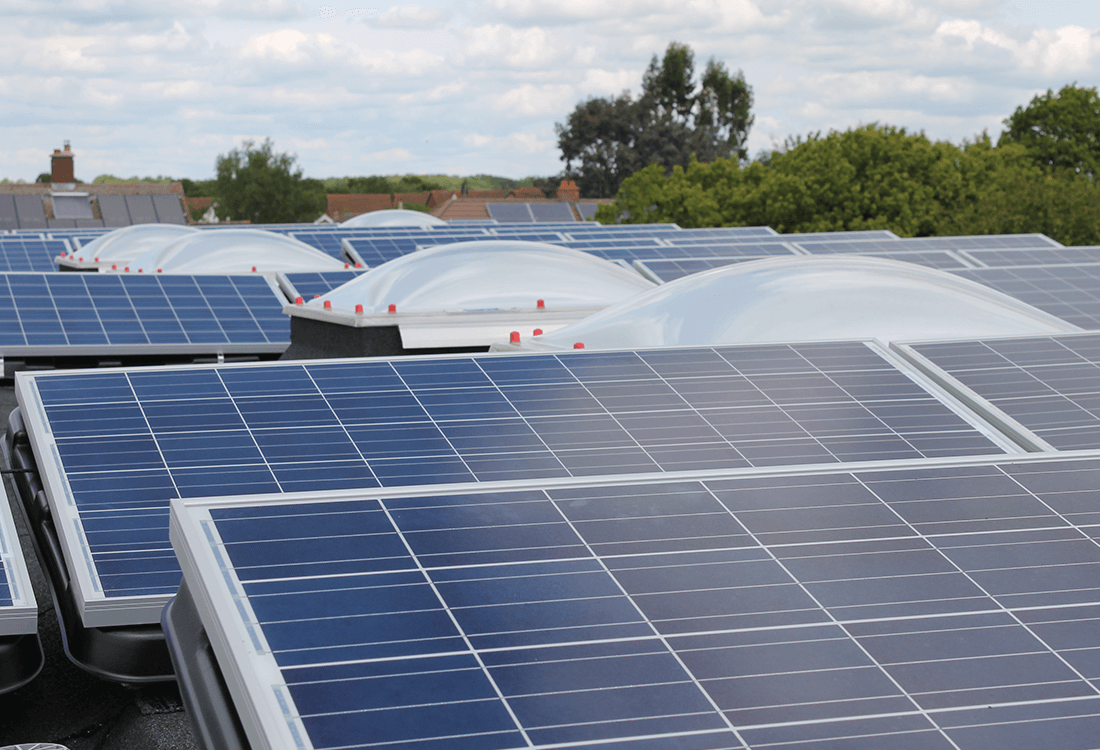 Central Bedfordshire Council tendered to have an 11kw three-phase Solar Photovoltaic (PV) system installed at Burgoyne Middle School, taking advantage of government financial incentives to reduce the Council's carbon footprint. At FSG Property Services we are highly experienced in carrying out Solar PV installations and building refurbishments associated with educational and commercial buildings, demonstrating this through the successful tender process.
The full installation was located across two areas: on the flat roof, and on two separate heights, which in total consisted of 44 PV panels covering an area of 77 sq ft. Ballast boxes were used so the panels could be mounted on, known as a Flat Roof Mounting system for PV modules – with a protected felt lining added across the used roof area to limit any risk of damaging the existing felt. The outward-facing roof ballast boxes were fitted with additional wind deflectors, a new CCU (circuit control unit), 2 inverters, a G-59 relay, a generation meter and an 80 amp isolator – just a few of the components needed to complete this installation. The main isolator was fitted in the plant room to temporarily disconnect the network for maintenance and repair.
Where possible, FSG Property Services undertook all the high risk, disruptive level work, including installation of panels and main cabling runs during the half-term break. As all work was carried out in-house (e.g. scaffolding, installation, electrical and commissioning) we had full control over resource availability and were able to ramp up resources to take advantage of the school closure.