Commercial EV Charging Point Installation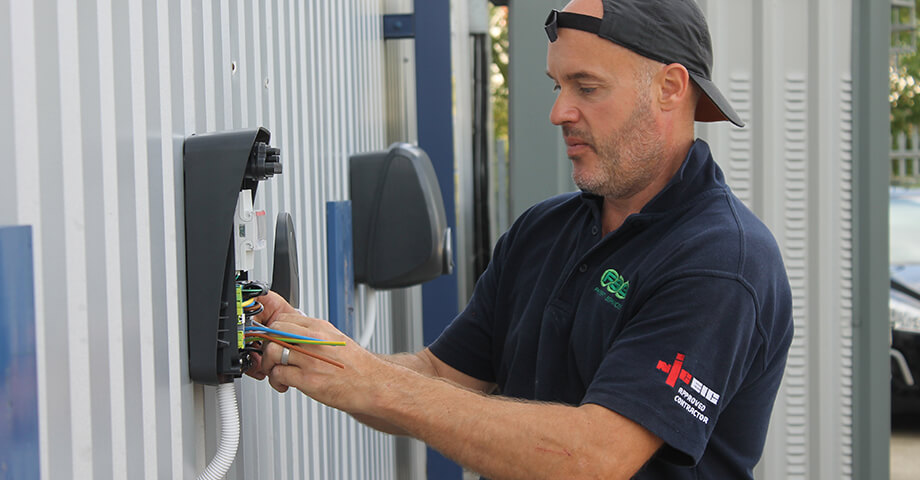 Following a recommendation at a networking event, FSG provided a quote for an electric vehicle charging point at the London home of Swagelok's Director of UK Sales.
On completion, the client was impressed by the colour and sleek modern design of the units, and how they recognise the vehicle once connected.
FSG also quoted for 3 x 22 kW rated charging points at the Swagelok Head Office in Kings Langley. However, during the detailed survey, we found that the distribution board did not have enough capacity on their incoming supply, so 3 x 11 kW EVBox Elvi charge point units were installed instead. Swagelok were happy with the price quoted, and the additional benefits of the EVBox Elvi – which include 24/7 aftercare services, a 3-year guarantee, and the ease of using the same RFID for both the office and at home.
During the installation, the client asked to change one of the units to the tethered version, to cater for customers that do not have a charging cable with them. We were able to source this overnight to minimise any delay on the project. We then modified the design to accommodate a Matt:e O-PEN detection unit with RCD protection, as there was no practical way of installing the earth rods externally through the concrete car park.