TXM EV Charger Installation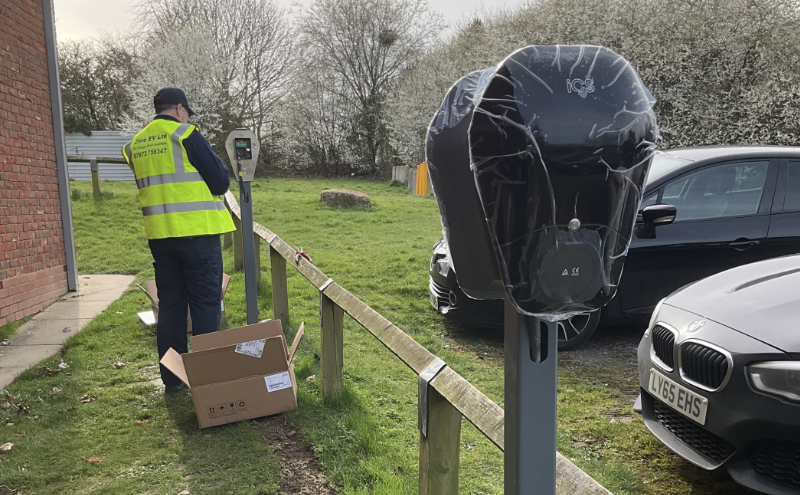 Summary
TXM is a £220+ turnover per annum and global recruitment company.
We installed twelve ICS EV charging units at three different locations on-site at the TXM headquarters, Milton Keynes. 
Highlights & Stats
For the cabling required for this installation, we had to dig a trench under the ground. To do this, we had to dig up and remove a large area of turf. On completion of the job, the client requested the finished project to look modern, sleek, and natural to blend in with rural surroundings. We ensured minimal disruption occurred to the surrounding area and that we only removed turf when needed.
At FSG we endeavour to ensure a site looks the same, if not better, as it was before we began the installation. On this project, due to the removal of turf, we reseeded and re-turfed the area surrounding the charge points.
The director of TXM was so pleased with the work that he contacted us shortly after for a charging point installation at his home.
Project Overview
We began this project by conducting a site survey to understand the client's needs better. Using this information, we worked collaboratively with the client to establish the best solution for them based on their premises and budget - in this instance, we recommended ICS 22kW charge points. We pride ourselves on our transparency about the work we will be carrying out, and we're upfront about any problems that may arise, such as difficult terrain and power limitations to manage the client's expectations.
Challenges & Solutions
Here at FSG, our team has a wealth of experience and has been installing EV charging points for the last six years. During that time, we have encountered some issues regarding; commissioning charging points and not talking to the registered cards. Our team has built a series of solutions to this issue. As a solution-based thinking business, we typically resolve commissioning issues within an hour, whereas many solutions - even those suggested by manufacturers - can take over a day.