Their pre-assessments provide customers with up-front company information demonstrating our compliance with health and safety legislation and competency in delivering the services advertised, saving time and money on pre-qualification questionnaires. These industry-leading organisations audit our in-house processes and procedures annually to ensure that we comply with Health and Safety regulations.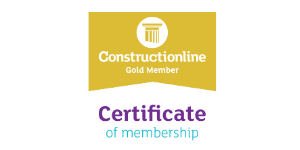 Constructionline Member (Registration no. 59203)
FSG Property Services Ltd is a GOLD member of Constructionline, meaning we have been thoroughly audited and customers can view all company information before inviting us to tender. This pre-assessment includes our company details, trade services, references, accreditations, insurances and environmental, health & safety and quality management policies.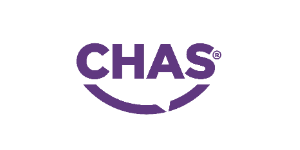 CHAS Accredited Contractor
The Contractors Health & Safety Assessment Scheme (CHAS) certifies that FSG Property Services Ltd has been audited and meets specific health and safety standards for buyers under their pre-assessment scheme.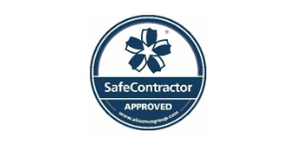 SafeContractor Approved (Registration no. YO9895)
FSG Property Services Ltd is Safe Contractor Approved, meaning our health and safety management systems and policies have been audited, meeting specific industry standards for buyers under their pre-assessment scheme.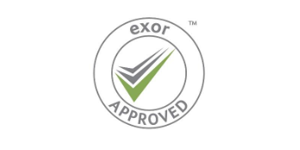 Exor Accredited Company (Registration no. YO9895)
Our Exor Accreditation provides buyers with reassurance that our health and safety management systems and policies have been audited and meet specific industry standards under their pre-assessment scheme.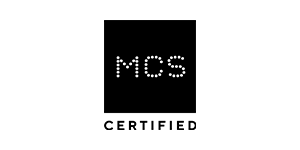 MCS Certified – NIC-1655
MCS certifies both products and installation companies to help ensure that Microgeneration products are installed to a high standard.
FSG Property Services Ltd holds a range of other accreditations and memberships, which are shown below, demonstrating our ability to deliver the trade services advertised to a high standard of quality, in line with industry standards.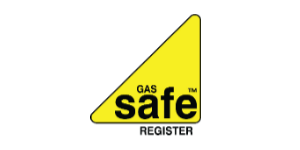 Gas Safe (Registration no. 508806)
FSG Property Services Ltd is enrolled onto the Gas Safe Register as a competent gas engineer. We've been approved by their health and safety enforcement agency for our competency in delivering a range of gas services and complying with gas safety legislation.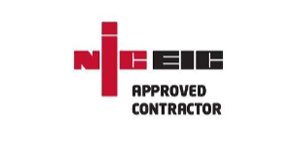 NICEIC Approved Contractor (Registration no. 601606000)
FSG Property Services Ltd is a NICEIC Approved Contractor Scheme, demonstrating competency in delivering a wide range of electrical installations in accordance with BS 7671 requirements. Our NICEIC Approved Contractor status also supports Microgeneration installations under our MCS Accreditation. NIC1655 FSG Property Services are also trained and approved Electric Vehicle Charge Point installers.
NICEIC Domestic Installer (Registration no. D116867)
We're also registered on the NICEIC Domestic Installer Scheme, which means we are competent in carrying out a range of electrical installations on residential properties in accordance with BS 7671 requirements.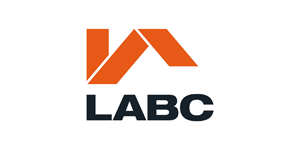 LABC (Registration No. REG-LABC-851868)
The LABC provides expert knowledge to deal with an any building regulations issue, in depth of technical expertise or experience. They are FSG property Services preferred building certification scheme and offers the highest benchmark of quality with comprehensive stage inspections.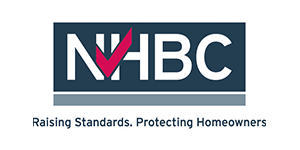 NHBC (Registration No.99479) 
Known as the National House Building Council, they are the UK's leading warranty and insurance for New Homes. Raising the construction standards of new homes in the United Kingdom, and providing consumer protection for homebuyers through its 10-year Buildmark warranty.
Competent Roofer (Membership No. 11860)
Allows FSG Property Services Ltd to self-certify that all our roof refurbishments comply with Building Regulations. The scheme encompasses all roofing types for domestic and commercial properties.
Constructionline Member (Registration no. 59203)
The Renewable Energy Consumer Code certifies that FSG Property Services Ltd can supply renewable, micro heat and power generators to domestic customers under our MCS Accreditation.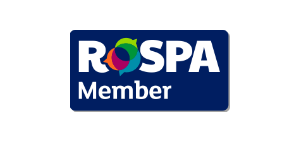 ROSPA (Membership no. M407579807)
FSG Property Services Ltd voluntarily supports ROSPA in their mission to reduce injuries and save lives across the UK by sourcing health and safety information, guidance and advice that can be passed on to our workforce.
We recognise our responsibility when dealing with employees, customers and other stakeholders to the business and we're committed to making continual improvements to our Health & Safety, Quality and Environmental (HSQE) management systems.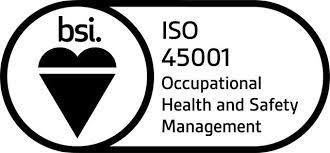 UKAS ISO 45001 – Health & Safety
Our Occupational Health and Safety management system provides us with a framework to manage Health and Safety across the entire company and control any risk to our customers, their tenants, neighbours, employees and stakeholders.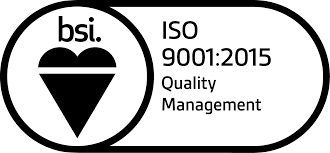 UKAS ISO 9001 – Quality Management System
Our Quality Management System is designed to help us meet the needs of all customers and deliver quality, reliable and fit-for-purpose products. By listening to our customers and reacting quickly we can work at continually improving our products, services and internal processes.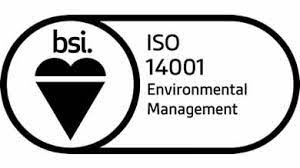 UKAS ISO 14001 – Environmental Management System
Our Environmental Management System allows us to improve and control aspects of the business that have a significant impact on the environment. Our team follow set procedures and processes to look at ways to effectively reuse and recycle products across the company as much as possible.
FSG Property Services Ltd is highly experienced in delivering bespoke void property refurbishments, responsive and maintenance works, planned property refurbishment projects, new builds in the public sector, and electric vehicle charging points for homeowners, local businesses and public buildings.
The team worked very well together, they were efficient, very polite and clean and tidy. The work was completed with very little disruption to myself and my home, many thanks.
I can't praise this company enough. The work men did a fantastic job and the two men who did most of putting the roof on were very good and very helpful. They cleaned up after themselves each day and lots of people in our village have said what a good job they have done. Everybody was so impressed with the new style of the roof, on how neat and tidy it looks. I would recommend this company, they are 1st class.
Professional and polite. The works to be carried out were explained throughout the process. The company used and subcontractors were all hardworking. My property has additional access issues with the long pathway to get to the house, which added complexity to the job, yet they all carried out their work sufficiently with checks made at every stage. I think they all did a good job throughout.
We would like to commend the 2 workmen who did an excellent job with our bathroom flooring.

The 2 contractors were polite, kind and non-intrusive. They left no mess and carried out their work in a cheerful manner. In all, it was very well organised and went without a hitch. Well done!
I have recently had my front path done and I just wanted to say how happy I was with the builders.

They were considerate, friendly and kept me informed with what they were doing and what the process involved. They cleaned up when they were finished. They were aware that parking around the street was difficult and always parked with consideration to other road users and pedestrians. I would be more than happy to recommend FSG Property services.
My thanks to FSG Property Services for spending the time to show me the cladding works being undertaken to our customer's homes in Lane End.

The impact of the work that was carried out has had a massive impression on the residents in the local area. The comment of "I have not even had to put my heating on yet this year " reinforced what a difference this will make.

Please pass on my thanks to the FSG team involved and I will be popping by again to see how the programme is continuing to make a difference to Lane End.
I just want to say how thrilled we all are with the new kitchen that has been fitted. There were no problems, the builders were polite, helpful and very good at what they were doing.

They got on with the job. Everything was finished within one week to a good standard.

Thank you.
We had Scott from FSG Property Services Ltd attend our home today to repair our kitchen,  absolutely fantastic and a real credit to FSG, your workmanship was first class.