Residential New Build Project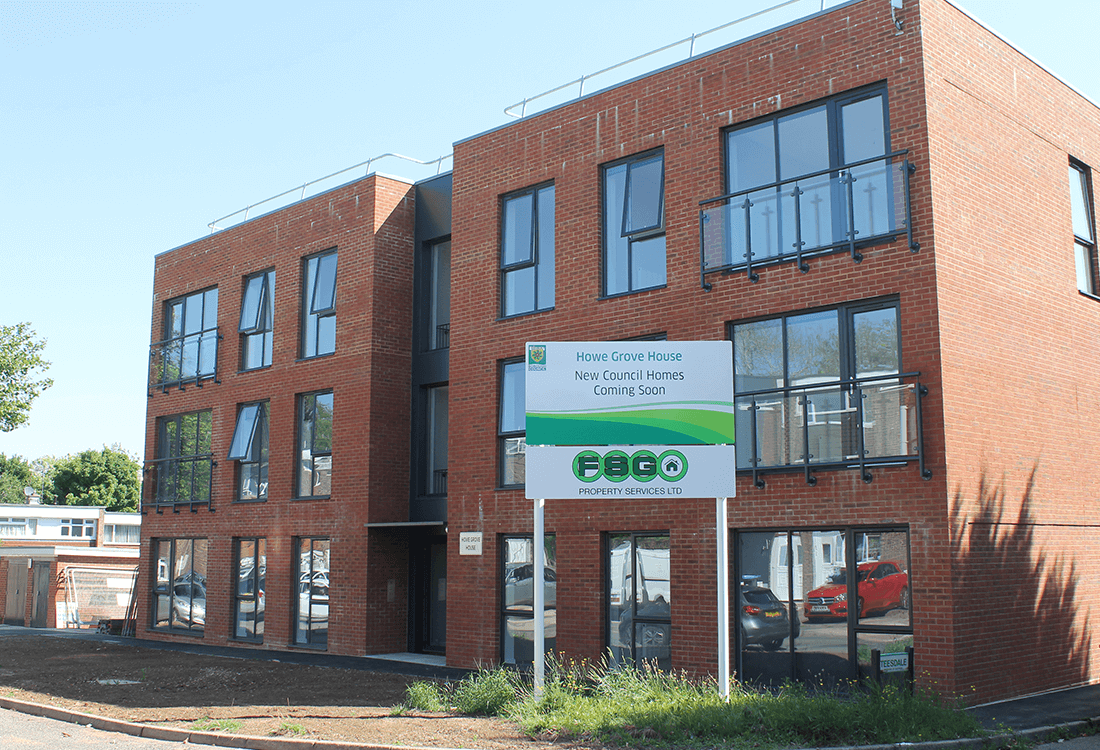 At the end of 2018, FSG were awarded the role of Principal Contractor to design and construct 12 new temporary accommodation flats on two separate garage sites for Dacorum Borough Council, which included the demolition of the existing garages and the removal of roofs containing asbestos prior to construction. The project comprised of a mixture of 1 and 2 bed flats, of which two flats were designed for wheelchair access to the ground floor.
Both sites offer a contemporary design with floor to ceiling window styles and fully accessible or Juliet balconies, giving each flat as much natural light as possible. The cladding systems were installed to meet A1 fire regulations and each site has CCTV cameras installed both internally and externally for remote client monitoring. An external mobility scooter store has also been supplied and installed to the Northend site, offering a secure storage facility for individuals residing in the ground floor disabled access units.
On completion, each site was granted the Gold Award by Secure by Design, a police initiative that improves the security of buildings and their surroundings to provide a safe place to live.