FSG Build, a department of FSG Property Services, was established to pioneer property development from affordable housing and mixed tenure schemes to high-end luxury residential projects to the highest standards for quality design, manufacture and installation.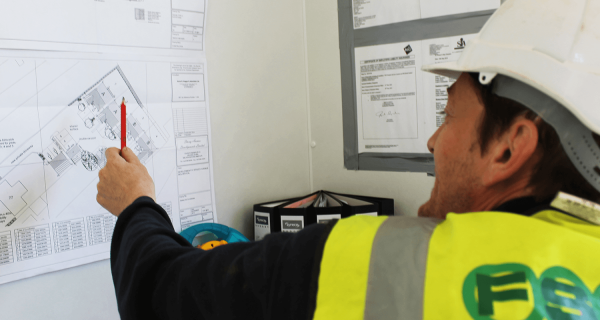 Our Services
FSG Build works in partnership with registered providers and local authorities to provide cost-effective and sustainable housing, from small infill garage sites through to large-scale mixed tenure developments.
Having worked in the social housing sector for nearly 25 years, we understand the challenges our clients face and can offer value engineering, innovation and value-added services to optimise unit numbers and minimise costs, whilst meeting design and quality standards.
We are experienced in various forms of contracts and aim to develop collaborative working relationships with our clients and their design teams regardless of the procurement method or contractual arrangement.
Our Specialties
Previous contracts have included traditional main contracting, partnering arrangements, two-stage tendering and Early Contractor Involvement and full turnkey Design & Build packages. Working collaboratively with clients and their design teams from the initial site appraisal through to detailed design, we can advise on construction methods, technologies, products and materials, providing accurate whole-life costing information.
We can also manage the design process and can offer a range of standard property designs, developed in collaboration with our strategic partners, which can be tailored to individual sites to minimise design costs and timescales.
FSG Build delivers a large proportion of work in-house and has an approved network of trusted subcontractors to carry out all aspects of the construction process. Our experience covers traditional and modern methods of construction involving various systems and techniques.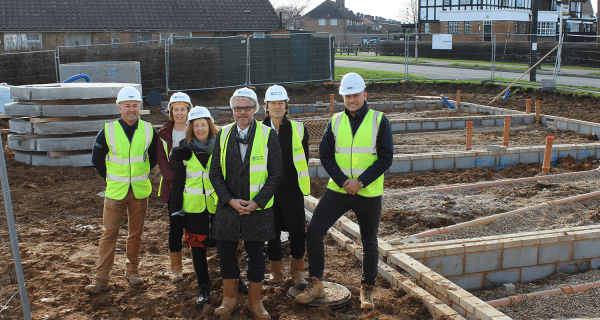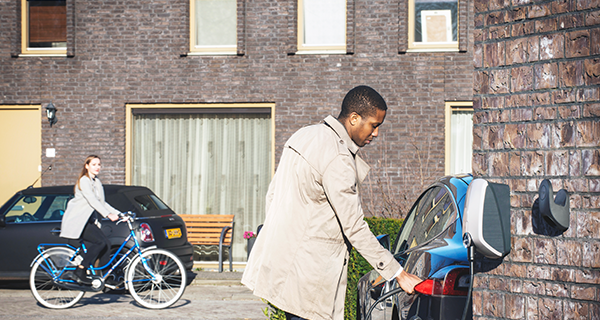 Our Role in the Community
We aim to leave a lasting, positive impact on local communities through the creation of social value, including stake holder engagement, local employment, training and apprenticeships and supporting community projects.
In 2020, the Government are planning for new-build homes to be fitted with their own EV ready charging points. The aim to encourage the growing market of electric vehicles by ensuring all new homes with their own car parking space are built with an electric charge point. EV ready units provides the homebuilder with a low cost, future proof solution that, as well as providing EV charging in mode 2 format (easily upgradable to full mode 3) to satisfy planning, also doubles up an outdoor IP65 rated domestic 13amp maintenance socket.
The team worked very well together, they were efficient, very polite and clean and tidy. The work was completed with very little disruption to myself and my home, many thanks.
I can't praise this company enough. The work men did a fantastic job and the two men who did most of putting the roof on were very good and very helpful. They cleaned up after themselves each day and lots of people in our village have said what a good job they have done. Everybody was so impressed with the new style of the roof, on how neat and tidy it looks. I would recommend this company, they are 1st class.
Professional and polite. The works to be carried out were explained throughout the process. The company used and subcontractors were all hardworking. My property has additional access issues with the long pathway to get to the house, which added complexity to the job, yet they all carried out their work sufficiently with checks made at every stage. I think they all did a good job throughout.
We would like to commend the 2 workmen who did an excellent job with our bathroom flooring.

The 2 contractors were polite, kind and non-intrusive. They left no mess and carried out their work in a cheerful manner. In all, it was very well organised and went without a hitch. Well done!
I have recently had my front path done and I just wanted to say how happy I was with the builders.

They were considerate, friendly and kept me informed with what they were doing and what the process involved. They cleaned up when they were finished. They were aware that parking around the street was difficult and always parked with consideration to other road users and pedestrians. I would be more than happy to recommend FSG Property services.
My thanks to FSG Property Services for spending the time to show me the cladding works being undertaken to our customer's homes in Lane End.

The impact of the work that was carried out has had a massive impression on the residents in the local area. The comment of "I have not even had to put my heating on yet this year " reinforced what a difference this will make.

Please pass on my thanks to the FSG team involved and I will be popping by again to see how the programme is continuing to make a difference to Lane End.
I just want to say how thrilled we all are with the new kitchen that has been fitted. There were no problems, the builders were polite, helpful and very good at what they were doing.

They got on with the job. Everything was finished within one week to a good standard.

Thank you.
We had Scott from FSG Property Services Ltd attend our home today to repair our kitchen,  absolutely fantastic and a real credit to FSG, your workmanship was first class.