Fire Damaged Property Refurbishment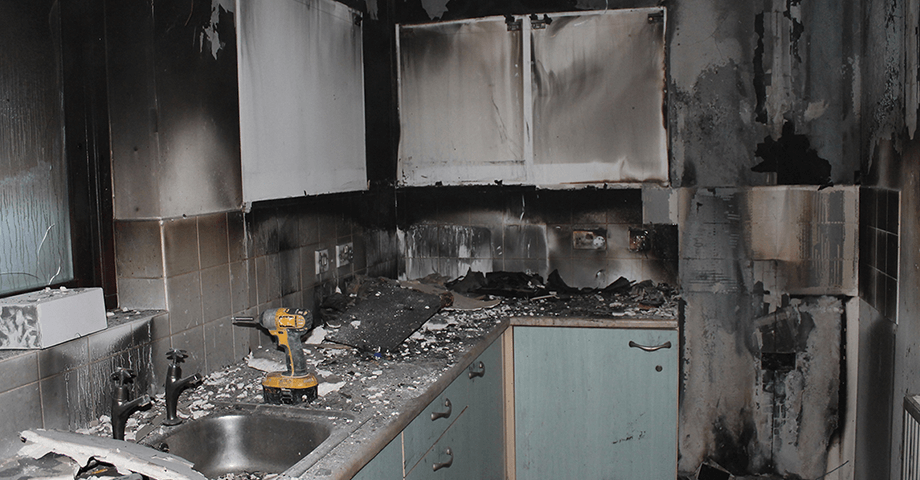 The Guinness Partnership owns and manages over 60,000 homes across the country and FSG works closely with them to clear and refurbish many of their void properties ready for new tenants.
Early 2014 a fire broke out in one of their occupied apartments in Milton Keynes and The Guinness Partnership sent the refurbishment project to tender. FSG submitted a tender and was later awarded the project which ran from February to March 2015 providing a quick turnaround.
FSG removed all debris from within the property before starting the refurbishment project. We ran all relevant gas and electrical checks, floor boards were lifted and the ceiling and kitchen removed.
Whilst running safety checks and dismantling the kitchen units the FSG Team discovered that the gas boiler had melted away. We consulted The Guinness Partnership immediately and replaced it with an energy-efficient Ideal model with two years warranty provided.
Insulation boards were applied to the walls and newly installed ceiling for soundproofing. Acoustic flooring with felt back vinyl was also laid to help reduce the noise level further between apartments. A new window was installed in the kitchen as this too was destroyed in the fire. A full electrical rewire was carried out along with all relevant plumbing, plastering and decorating works throughout ready for the tenant to move back in.