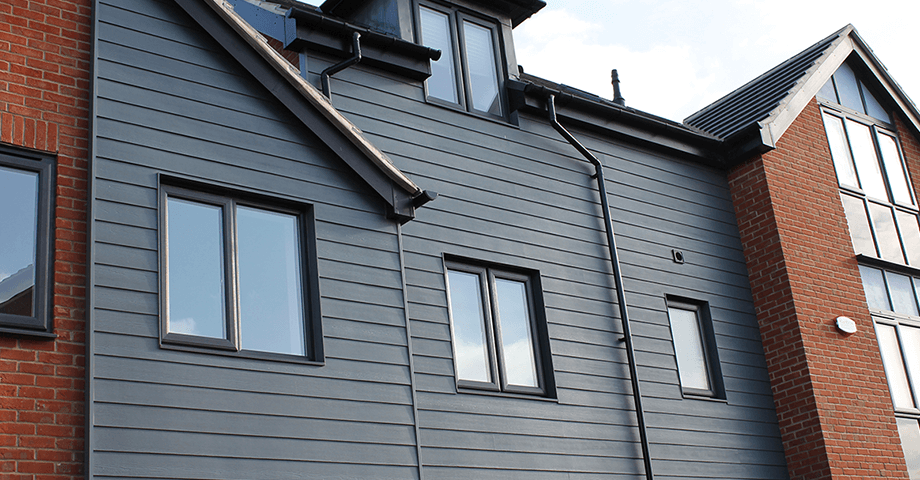 The Heyford Group is an established property development and construction company and FSG have been working alongside their Heyford Contracting Division for a number of years. In 2010 FSG were appointed to design, source and install durable cladding on new build homes across their Walton Lakes development plot in Milton Keynes.
James Hardie fibre cladding, also known as HardiePlank, was selected as the most suitable material for the project and FSG installed this across more than 150 homes.
What is fibre cladding?
Fibre cladding acts as a weatherboard to protect the exterior of the property, as well as being used to enhance appearance. The material is made from fibre cement which is a mix of Portland cement, ground sand, cellulose, water and selected additives. It has the look and feel of timber, is manufactured in various colours and can be applied vertically, horizontally or even diagonally.
FSG continues to work closely with their Heyford Contracting Division and has installed suitable cladding system across other new build developments in areas such as Ashland and Broughton in Milton Keynes.
Highly durable against adverse weather conditions

Easy to install saving valuable time

Low maintenance providing a long-lasting finish

Pest resistant to various insects and vermin

Fire resistant material preventing the spreading of flames